Bonjour, bonjour !!!
C'est le coeur lourd que je viens vous présenter le nouveau et dernier challenge de Scrap Around The World !!! Après 3 ans de bons et loyaux services et plus de 32 mood boards, le blog tire sa révérence. Mais un blog d'exception ne peut partir sans un final d'exception !!!! La liste des lots pour ce mois est simplement exceptionnelle !!
Et c'est Valia Katzaki qui vous propose le tableau ci-dessous.
Je vous poste le message d'Helen Tilbury qui était à la tête de ce magnifique blog !! Du fond du coeur, merci beaucoup Helen pour m'avoir fait confience et avoir cru en moi !!!
Avant de vous laisser avec les mots d'Helen et la liste des lots, je vous rappelle que vous pourrez voir ma page en milieu de mois :)
Pour conclure sur une note positive, je vous dirais qu'un blog ferme ses portes... et qu'un autre voit le jour :
Je reviens très vite dans le message suivant pour toutes les infos :)
December 2015 Challenge 32 by Valia Katzaki
A Fabulous Finale Mood Board for our FINAL Challenge!
Join us to Celebrate the Holidays, Change & New Beginnings!!
Welcome back to all you wonderful, creative & beautiful people!
TODAY IS A SAD DAY FOR ME. This is our very last challenge
here at Scrap Around The World. Yes, it really is coming to an end!!
It has been a great time for me & I have learnt SOOOO much - I feel like
I have succeeded in what I set out to do. I wish I could keep SATW going
forever but so much has changed in my life since I began this challenge
site nearly 3 years ago & I have too many other responsibilities now, to
So we are going out with a very big BANG!! We have TWENTY TWO prizes!!!
The MOST PRIZES EVER!!!! We will have a HUGE Wall of Fame with 20
GRAND FINAL WINNERS!! We will also have our 2 RANDOM PRIZES as
well of course. One for a random entrant into our challenge & one for a
random commenter from our blog posts here throughout the month.
SO MANY WAYS TO WIN!!
Our last post here will be on the 8th of January - when we will share our
GRAND WALL OF FAME that will remain here for evermore :)
So I hope
that will inspire you to PLAY ALONG WITH US THESE HOLIDAYS!!
Some great news is that some of my ladies have got together to bring you
a BIG SURPRISE!! There is a new challenge blog on the block!!! It is
called More Than Words & you can find it HERE! I hope you will
support it next year when they begin. I wish them all the best!!
NOW LET'S GET ON WITH THE SHOW!!!Thanks to Valia Katzaki for this FABULOUS FINALE MOOD BOARD!!!!!!
So many beautiful ways to be inspired by this board!
There's the lovely white & grey backgrounds, the beautiful berry colours,
the deliciously decadent theme of champagne & macarons!
The gold!! The glitter!!! The doodles, brush script writing,
leaves,flowers, mason jars & all things glitzy & gorgeous!!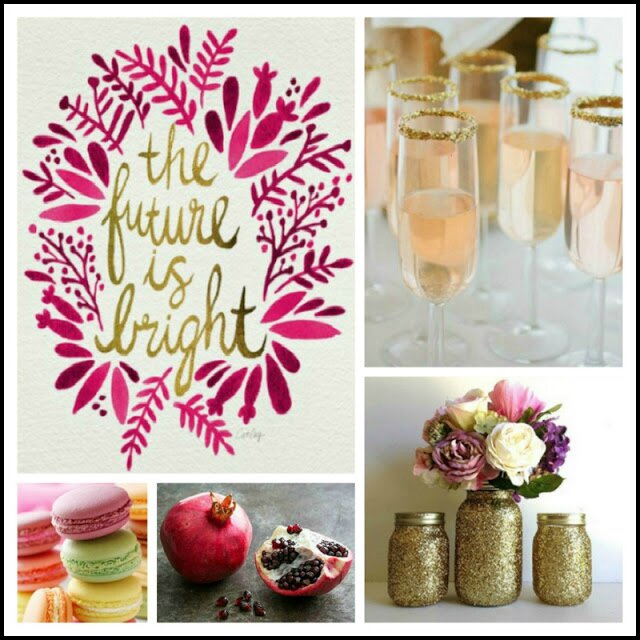 ALL OUR PRIZES ALWAYS INCLUDE FREE INTERNATIONAL POSTAGE!
The deadline for this challenge is

Thursday 31st December 2015.


HAPPY HOLIDAYS & THANKS FOR PLAYING!!